Fish-Rich Diet May Significantly Reduce Depression Risk
Fish-Rich Diet May Significantly Reduce Depression Risk
September 15, 2015
Eating fish may protect against depression, a new meta-analysis suggests.
"Fish is rich in multiple beneficial nutrients, including n-3 polyunsaturated fatty acids, high-quality protein, vitamins, and minerals. Furthermore, fish have been hypothesized to protect against chronic diseases generally, such as cardiovascular disease and cancer. Therefore, we suggest people should eat more fish," first author Fang Li, from the Department of Epidemiology and Health Statistics, Medical College of Qingdao University, in China, told Medscape Medical News.
The study was published online September 10 in the Journal of Epidemiology and Community Health.
Significant Protective Effect
The meta-analysis was prompted by "inconsistent and inconclusive" results of epidemiology studies of the association between fish and depression risk, the investigators note.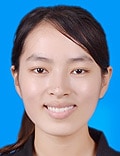 Fang Li
The analysis included 26 studies involving 150,278 participants. Ten studies were conducted in Europe, seven in North America, four in Asia, three in Oceania, and two in South America.
"All studies were carefully reviewed independently by two investigators to identify and determine whether an individual study was eligible for inclusion criteria in this meta-analysis," Li noted.
Twelve of the 26 studies showed a significant association between fish consumption and depression; the other 14 indicated no association.
The pooled relative risk for depression for the highest vs lowest consumption of fish was 0.83 (95% confidence interval [CI], 0.74 – 0.93). The findings remained significant in the 10 cohort studies (relative risk [RR] = 0.84 95% CI, 0.75 – 0.94) as well as in the 16 cross-sectional studies (RR = 0.82; 95% CI, 0.68 – 1.00). A significant inverse association was observed when men and women were analyzed separately. There was no evidence of publication bias, the investigators write.
In a subgroup analysis, higher fish intake was associated with a significant reduced risk for depression only in studies conducted in Europe (RR = 0.72; 95% CI, 0.63 – 0.82).
"The significant association in European studies is probably influenced by the fact that there are more studies with larger sample size," Jun Lai, a doctoral candidate from the University of Newcastle, New South Wales, Australia, who was not involved in the study, told Medscape Medical News. "The pooled RR for other continents, although nonsignificant, suggest reduced risk as well, so it is likely a matter of statistical power."
This meta-analysis, Lai said, makes a "valuable and timely contribution to this emerging field. Previous reviews have focused specifically on omega-3 fatty acids consumption, but there are limitations to studying individual nutrients; thus, looking at fish consumption is noteworthy," Lai explained.
Encourage Fish Intake
A meta-analysis of dietary patterns and depression reported recently by Lai and colleagues in the American Journal of Clinical Nutrition suggested that a high intake of fruit, vegetables, fish, and whole grains may be associated with a reduced depression risk.
"The fact that this finding [fish consumption reduces risk for depression] is supported by 10 cohort studies is important. However, this finding needs to be supported by findings from randomized controlled trials. Based on current evidence regarding diet, omega-3, and fish, my personal recommendation is to encourage intake of fish rich in omega-3 fatty acids as part of a healthy eating pattern," Lai said.
Roel J. T. Mocking, doctoral candidate in the Department of Psychiatry of the Academic Medical Center at the University of Amsterdam, the Netherlands, also believes the study has value.
"For me, it is certainly a relevant study, since the available evidence on the association between fish consumption and depression has never been systematically pooled before to my knowledge," he said. "The observed consistent association in both cross-sectional and prospective research is encouraging."
"It would be interesting to further investigate whether any differences across continents are dependent on other factors that may differ regionally, eg, overall high/low fish intake, specific sort of fish intake, association between fish intake and other potential confounding factors (eg, SES), antidepressant description policies, etc," Mocking said.
"The thing I am intrigued about is that there exists such strong evidence for an association between fish intake and depression, but when we try to supplement depressed patients in randomized, placebo-controlled trials with omega-3 fatty acids (the nutrients in fish thought to be responsible for the association), we find little or no evidence for an effect," he added.
"Moreover, if any effect, it seems to be for EPA [eicosapentenoic acid], not for DHA [docosahexanenoic acid]. This may hint at a complex interaction between several nutrients in fish, or may point to some residual confounding for which the observational evidence cannot yet account," Mocking said.
The study received no specific funding. The study authors have disclosed no relevant financial relationships.
J Epidemiol Community Health. Published online September 10, 2015. Full text

Medscape Medical News © 2015  WebMD, LLC